Connecting to Nature for Health & Well-being
Forest bathing is a practice that invites you to slow down and experience the natural world through your five senses without any other goal or focus.
It's a growing global wellness movement backed by more than 30 years of scientific research on the physiological and psychological benefits of immersing yourself in nature.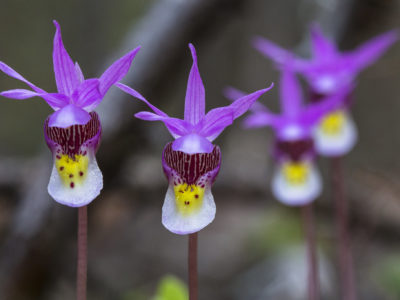 Forest bathing * Shinrin-yoku * Forest therapy
The Japanese coined the term shinrin-yoku which literally translates as "forest bath." It's a reference to soaking in the atmosphere and beauty of the forest.

Because spending time in nature can improve your mood and refresh you, it might also be described as therapeutic. For that reason, forest bathing is also known as forest therapy.
"The forest is the therapist; the guide opens the door."  ~ M. Amos Clifford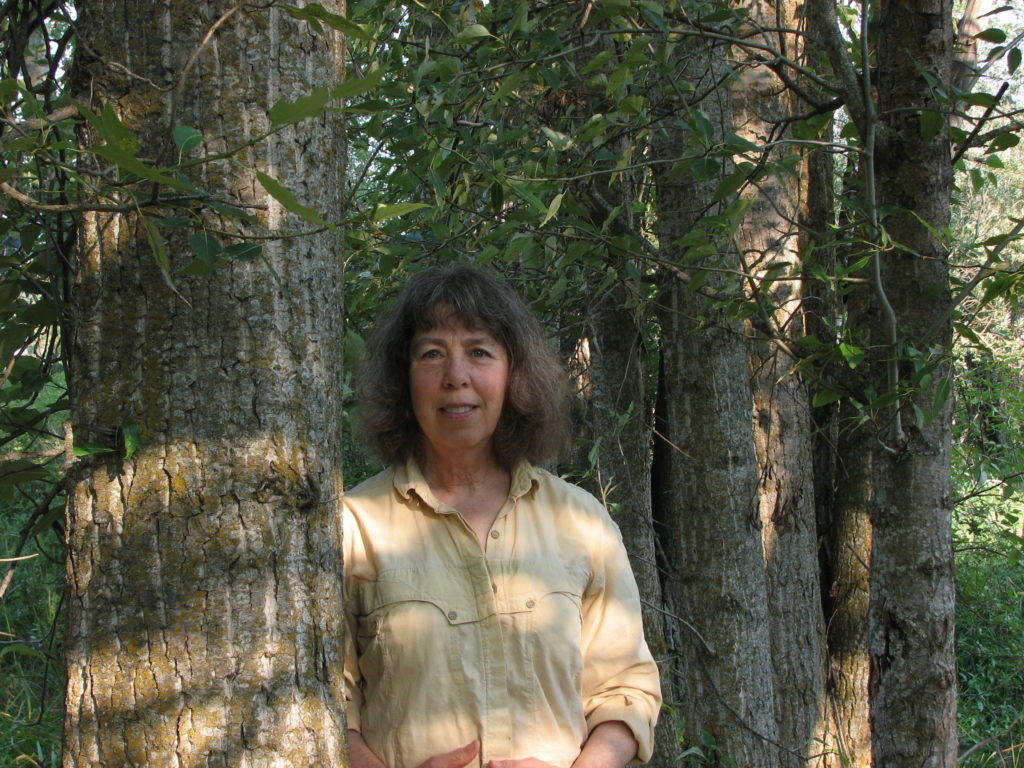 Ellen lives in the Flathead Valley, near the western entrance to Glacier National Park, the traditional territories of the Salish, Kootenai and Pend d'Orelle.
For more than four decades, Ellen Horowitz has connected people and nature through her work as a naturalist, field instructor, hiking guide, and writer.
Her work has been recognized with numerous honors including Montana Audubon's Educator of the Year Award, and magazine writing awards from Outdoor Writers Association of America and National Wildlife Federation.
She is the author of the award-winning children's book, What I Saw in Glacier.
As a Certified Nature & Forest Therapy Guide, Ellen connects people and nature for the health of all beings that share the Earth.
Her calm, engaging and confident ways easily help people to open up to a deeper relationship with the natural world and themselves.
She is certified by the Association of Nature and Forest Therapy.
Plan your session with Ellen now
From custom private sessions to corporate walks, take the plunge on a new experience.
When you go out with a certified forest therapy guide you learn how to slow down and tap into your senses so stress and concerns seem to fade away.
Private Groups
Imagine a gathering where you and your closest friends, family members or coworkers get together to experience a forest bathing session. This practice is a wonderful way to deepen your existing relationships while simultaneously connecting to nature. These walks can be customized for your group's specific needs.
Private group experiences start at $240 for a 2-hour session for a group of up to 4 people. Pricing is based on the length of the session (from 2-3 hrs.) and the number of participants.
Solitary Sister Walks
These forest bathing walks are geared toward women who are looking for a more supported one-on-one walk with a guide.
These private walks are $120 for a 1.5-hour session on a local forested trail.
Corporate Wellness
Corporate forest walks are a meaningful way to foster employee relationships while boosting creativity & productivity. Perfect for team building activities and retreats.
These experiential walks can also be customized to your company's needs (i.e.: walk time/length, trail location, etc.). This type of immersive practice has been shown to produce many health benefits that will translate tangibly into your workplace:
Employee & Employer benefits:
Lowered stress levels
Heightened sense of connection (team-building)
Improved cognitive function
Boosted creativity & Uplifted mood
Decrease in errors and the distracted mind
Increased motivation
Boosted immune system
What do you do on a forest bathing walk?
Reset. Relax. Refresh.
During a forest bathing session, your guide will lead you on a slow, gentle walk or provide opportunities to sit quietly while offering sensory invitations to deepen your connection to nature.
Invitations are similar to activities except that you can adapt or modify them any way that feels comfortable for you. An invitation might prompt you to notice the sensation of air on your face, to listen for sounds of the forest, or to observe what's in motion.
Invitations are designed to help you slow down, tune in to your senses and become present in the moment. This allows your brain to RESET from the hectic pace it's used to.
Once you're away from the commotion of everyday life, with your cellphone turned off, you'll discover greater detail in objects you see, hear, smell, taste and touch than you may have previously noticed.
Your mind and body begin to RELAX and that may allow you to feel a little calmer or lighter and, some would say, REFRESHED. 
Following the invitation, participants gather to share some of the things they notice. There is no right or wrong way to share, no judgement, and silence is a perfectly acceptable response.
"My destination is no longer a place, but a new way of seeing."  ~Marcel Proust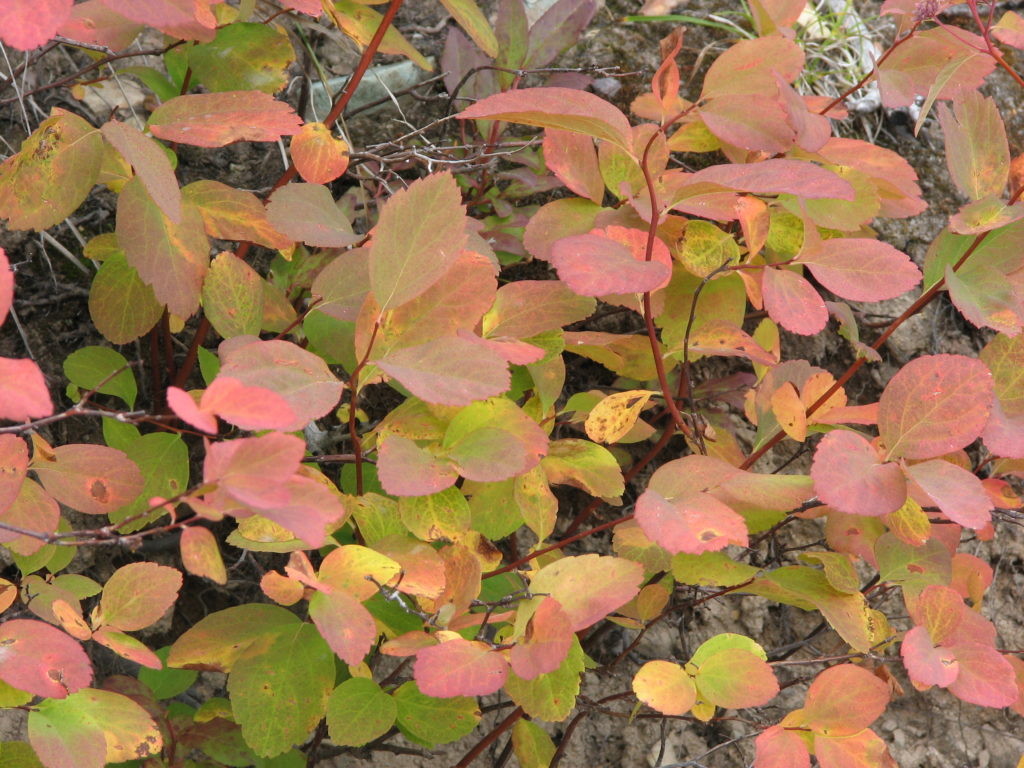 The history of forest bathing
Forest bathing began in Japan during the 1980s as an antidote to the rise in stress-related illnesses and autoimmune diseases intensified by a transition to urban, high-tech and indoor lifestyles.
The Japanese government recommended shinrin-yoku and encouraged people to get outside and "immerse" themselves in nature for their health and well-being.
As simple as it sounds, forest bathing is remarkably effective. The definition of shinrin-yoku (in Japan) has recently expanded to include "forest medicine," a form of preventative medicine.
Not your average walk in the woods
Forest bathing is a different way of experiencing nature than most people are used to. When you go out with a certified forest therapy guide you learn how to slow down and tap in to your senses so stress and concerns seem to slip away. Once you know how to do it, this simple and fun yet powerful practice can be done anytime anywhere.

Most guided forest bathing sessions vary in length from one and one-half hours to three hours depending on the group / event / weather. Walking distance on easy-to-navigate terrain typically covers only a few hundred yards, but for some groups it may be as much as one-half mile.
Forest bathing sessions can also be modified and shortened, and involve no walking. Sessions don't have to be done in person. For those who are facing health challenges, forest bathing can be conducted from the comforts of your own home using no other technology than your own phone while you look out a window.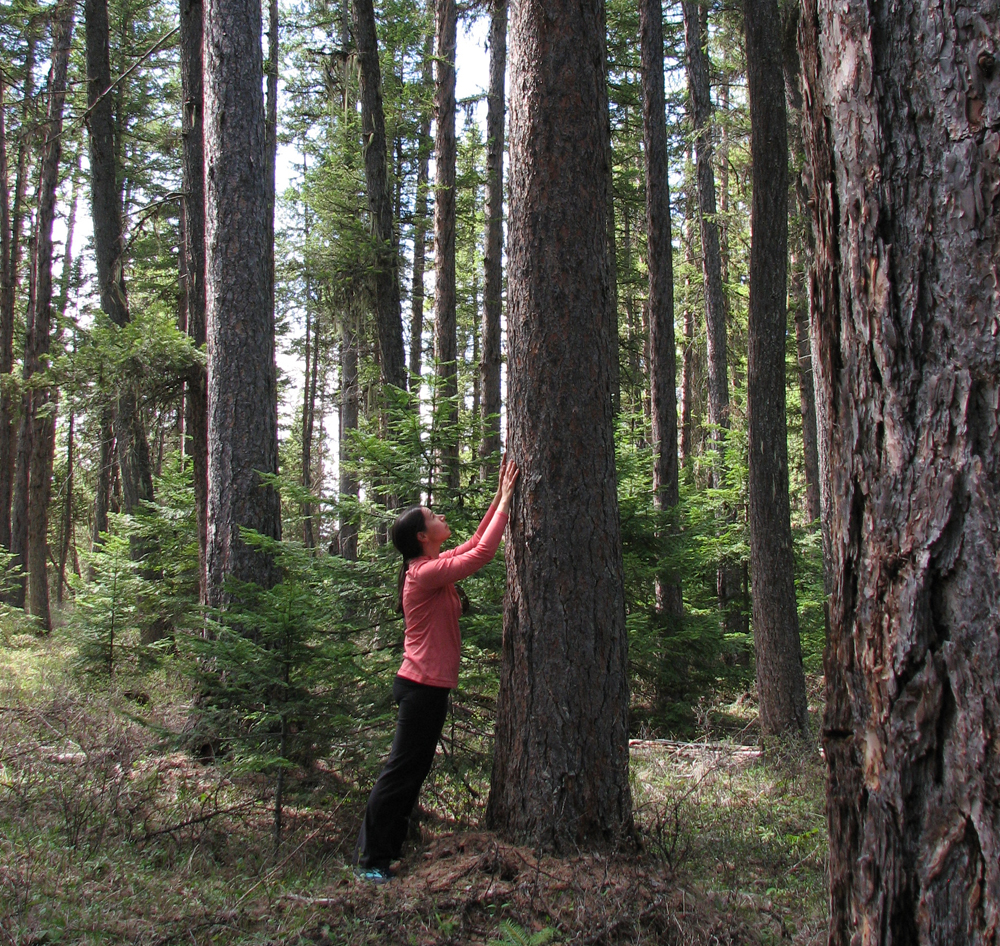 Human nature is part of nature
For 99.9% of human history, we lived in close association with nature. Our relationship with the natural world is in our DNA even though most people don't know it. Forest bathing is also about renewing our sense of belonging and our relationships with nature.
By current estimates, Americans spend an average of 10 hours a day looking at electronic devices, and more than 90 percent of their life indoors.
Studies indicate that reports of loneliness, depression and anxiety are at all-time high levels. Connecting to nature in a slow, intentional, sensory way has many benefits for mind and body.
Nature is good for our health
Forest bathing is an evidence-based practice that promotes health, happiness, and well-being. The positive effects of forest bathing include:

• Reduces stress and promotes relaxation
• Decreases anxiety, depression and anger
• Improves mood
• Lowers blood pressure and heart rate
• Improves sleep
• Increases energy
• Improves concentration, problem-solving ability and creativity
• Boosts the immune system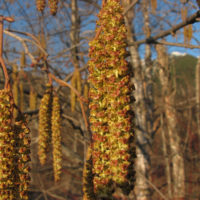 Lengthening daylight hours bring the first flowers of the season. Rather than sprouting up from the Earth, they dangle in the sky. These sky flowers are the pendant, petal-less, yellow and amber-colored catkins of alder. Regardless of the weather, they release their golden pollen about the time we celebrate calendar Spring on March 20th. By the last week of March, the plump, fuzzy pussywillow-like flower buds of aspen appear. A week later, on a chilly April day, their long, soft, silvery catkins sway against a clear, crisp, blue sky. The stout, ruby red catkins of cottonwood are next on the…
Monthly Small Group Forest Bathing Walks*
When: Thursday, July 14      6:30PM – 8:30PM
Where: SpiritWorks Herb Farm
Registration Required: mt.forestbathing@gmail.com or call 406-270-1689
Cost: $40/person (At this time, I can only accept checks or cash)
When: Thursday, Aug 11      6:30PM – 8:30PM
Where: SpiritWorks Herb Farm
Registration Required: mt.forestbathing@gmail.com or call 406-270-1689
Cost: $40/person (At this time, I can only accept checks or cash)
When: Thursday, Sept. 8      6:00PM – 8:00PM
Where: SpiritWorks Herb Farm
Registration Required: mt.forestbathing@gmail.com or call 406-270-1689
Cost: $40/person (At this time, I can only accept checks or cash)
*Small Group Forest Bathing Walks consist of a maximum of 6 people. Please register with Montana Forest Bathing. Check back for additional walks, dates and times.

Introduction to Forest Bathing:
Wednesday, June 1, 8, 15       6:00PM – 8:30PM
Wednesday, July 6, 13, 20       8:00AM – 10:30AM
Wednesday, Aug 3, 10, 17        8:00AM – 10:00AM
Wednesday, Aug 31, Sept 7, 14      10:00AM – 12:30PM
Wednesday, Sept 21, 28, Oct 5       10:00AM -12:30PM
"Let the beauty of what you love be what you do." ~Rumi
If you find that you're too rushed, stressed & anxious, this is a lifelong experience that you can start today and adapt to where you live.
I came here to settle myself by connecting to nature and I left here feeling lighter, calmer & happier.
Encountering the natural world in a slow, guided exploration helped me slow down and really look, listen and feel. Exploring in a child-like way without boundaries on how to "do it right" left me feeling relaxed and fulfilled.